Baby's Shoe Size Guide
Every baby's feet grow differently and it is very likely your baby's feet could be larger or smaller than what is recommended for his or her age.
This is why it is recommended that their feet are measured every six to eight weeks.
The easiest way to determine your baby's shoe size is to take them to a shoe fitter's shop but if that is too much work for you, there are ways you can measure baby's feet at home.
How to Measure Your Baby's Feet
To measure your baby's feet at home make use of a tape measure or ruler. When measuring, ensure that each of the feet is fully extended and your baby's toes are not curled, measure from the heel to the longest toe to determine the length.
Don't worry if you end with measurements that are slightly different as there are variations sometimes between the feet of both adults and children.
If you are not too certain about the sizes always choose the larger of the two and if the feet of your baby is particularly chubby consider sizing up based on the measurements.
The below chart of baby shoe sizes shows foot length matched to their approximate age.
Use this chart as a general guide as it works for most shoe styles that would be worn by your baby at these ages.
Infant shoe size chart
| Age | US | EU | UK | Inch | CM |
| --- | --- | --- | --- | --- | --- |
| Birth–6 wks. | 0 | 15 | 0 | 3 ⅛ | 7.9 |
| 6 wks.–3 mo. | 0.5 | 16 | 0.5 | 3 ¼ | 8.3 |
| | 1 | 16 | 0.5 | 3 ½ | 8.9 |
| | 1.5 | 17 | 1 | 3 ⅝ | 9.2 |
| 3–9 months | 2 | 17 | 1 | 3 ¾ | 9.5 |
| 6–9 months | 2.5 | 18 | 1.5 | 4 | 10.2 |
| | 3 | 18 | 2 | 4 ⅛ | 10.5 |
| 9–12 months | 3.5 | 19 | 2.5 | 4 ¼ | 10.8 |
| | 4 | 19 | 3 | 4 ½ | 11.4 |
Tips for Buying Baby Shoes
Here are some tips for buying and fitting baby's shoes.
Shop Together
It is a good idea to always take babies along when shopping for footwear for them and make sure they are putting on socks that would be worn with the shoes you are buying for them.
Again, the feet tend to swell as the day goes on so it is advised that you shop in the afternoon at which point their feet are at their largest.
Feet sizes for an individual are not usually the same so be sure to buy shoes for the foot that is bigger.
Skip the Trends
Don't go with the shoes that are trending although they may seem very cute but they may be difficult to walk in for your baby.
Say no to flip-flops, heels, combat boots, strappy sandals or wedges of any kind for your baby.
There is a wide range of shoes for babies so take your time when you are footwear shopping for them. Look for what fits them best regardless of the size or age that is attached to the shoe.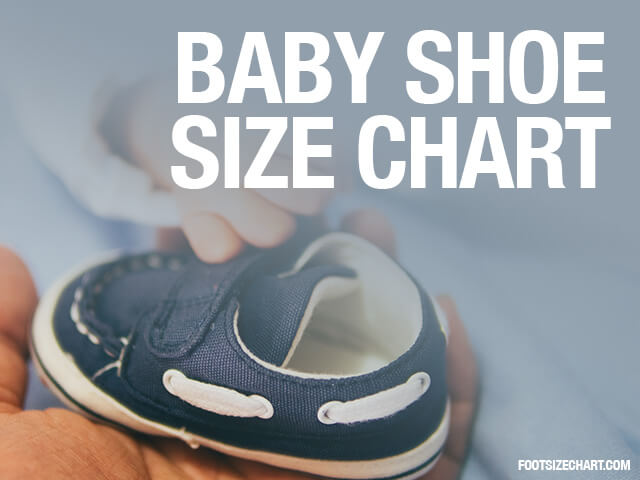 Shoes are quite unnecessary when they are yet to walk and during the winter months, you can wear soft booties for them in order to keep them warm.
When they start to walk you can introduce them to a sneaker that has a flexible outsole and a good traction.
They should wear this when outdoors only; when they are inside the house allow them to walk barefoot. Just ensure their play area is from debris that may hurt their little feet.
Baby's feet grow very quickly so parents should ensure that their shoes are growing with them.
If one or both of the shoes are removed more often, frequent tripping or their toes are dragging these are signs that it is time to have them changed.
These signs will let you gauge the comfort level of their shoes.
Read more