Shoe Sizing Guide
There are lots of benefits to buying shoes online; one is convenience and the other is variety. The downside to buying shoes online is the inability to try them on first.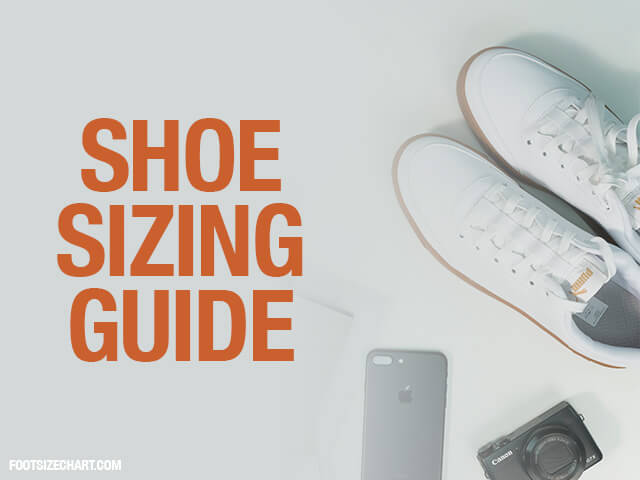 This shoe sizing guide is designed specifically to help customers simplify the process of buying shoes online.
In this article, we would be explaining some common shoe terminology, tips on finding your shoe size and what to expect when you buy new shoes.
Shoe Terminology
Before diving into this shoe sizing guide let's familiarize ourselves with some common terminology.
Most shoes are made with 4 major components; upper, insole, midsole, and outsole.
Shoe Upper
This is the external structure of a shoemaking up the part that covers the top and sides of the foot.
There are several subcomponents that make up the shoe upper such as toe, vamp, tongue, eyelets, quarter, collar and welt.
Midsole
This is a thick layer between the insole and outsole which is designed to provide cushioning and shock absorption.
The midsole is non-removable and it is usually attached to the outsole. A lot of athletic shoes have a lightweight midsole while more rugged shoes like boots have a polyurethane midsole.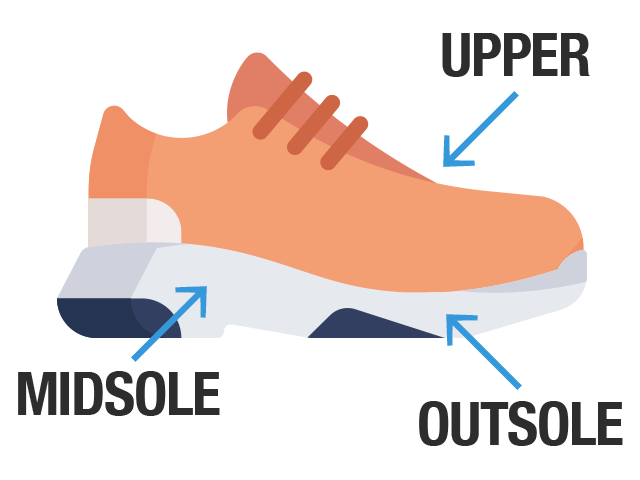 Outsole
The sole of the shoe is usually referred to as an outsole in the footwear industry.
This is the bottom portion of the shoe that is in contact with the ground.
The most common material as an outsole material is the synthetic rubber, this is because it is durable and it provides good traction.
How to Measure Your Foot
While you are seated, place your foot on a piece of paper. Trace around your foot using a pencil and ensure that the pencil is held as straight up and down as possible.
When measuring, make sure that the pencil is in contact with your foot during the process.
After this, measure your tracing with a ruler to help you determine the length and width of your foot.
To find the length of your foot measure the distance between the two longest points on the tracing.
Reduce what you get from this by 5mm, the final result is the length of your foot and it is the number that will help you to determine your shoe size.
Measurement Tips
Take the measurement of both of your shoes and choose the size of the largest foot as your shoe size.
Don't stand when taking the measurement of your foot by yourself; you would get the best result sitting on a chair.
Standing is the best choice when someone is helping you to measure your foot.
Measurements can be taken in inches or centimeters and to convert inches to centimeters simply multiply inches by 2.54.
Read more